Someone once told me the key to making progress was to accomplish a little bit every day. I think today was a pretty good day.
I got a nice package in the mail from Bolt Depot. It's full of stainless steel #6 and #8 hardware.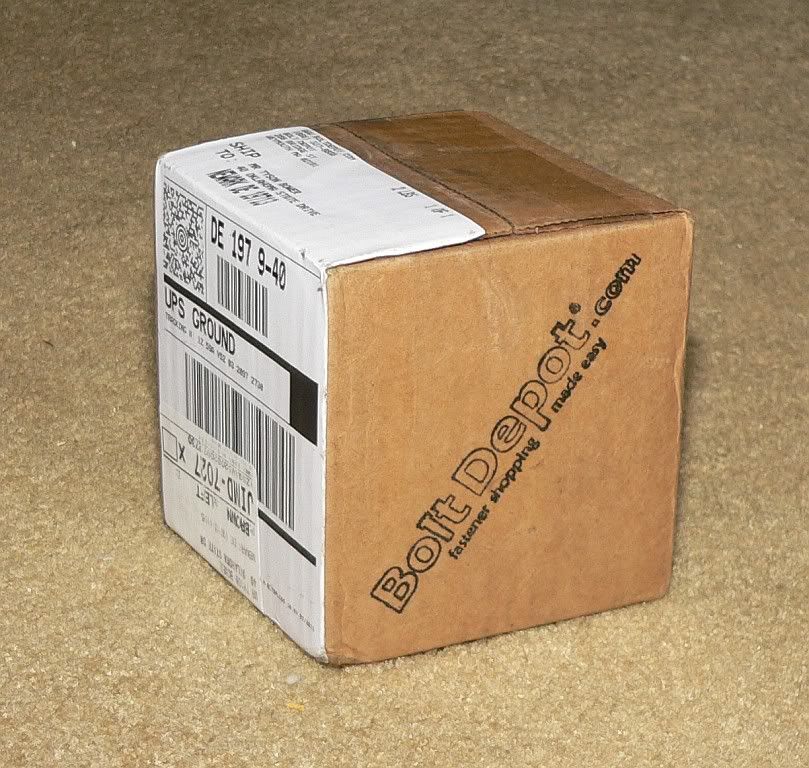 I've oiled the woodwork. Watco's takes forever to dry.
Best of all, I've completely stuffed the board. (Note to the Brits: In the Colonies, that's the exact opposite of what you're thinking.) I've used some fancy boutique parts, such as the Wima coupling caps and the premium audio grade Nichicons for the bypass caps. I've also got carbon composition resistors at the grid stoppers, just because I drank that Kool-Aid. Finally, on the other side I've substituted fast recovery UF4007 diodes and Schottky diodes for D1 through D4. I'm curious to see how the Schottky diodes affect the heater supply. I did use a 3.75 ohm power resistor for R26, as it was the smallest power resistor I had around. I'm concerned it will drop too much, but time will tell.
If the weather is still nice tomorrow, I should be able to get the chassis plate primed and painted. After that, it won't be long before I'm making music.