I decided to see what I could do with a couple of 6BM8 in push pull and designed and built this little gem: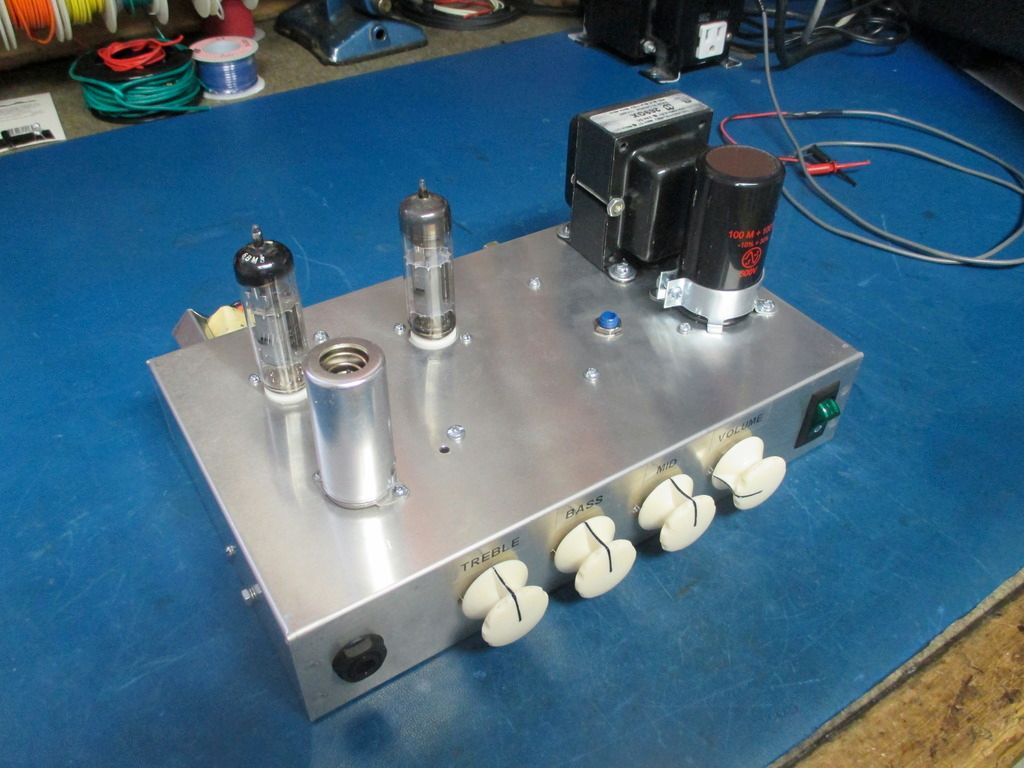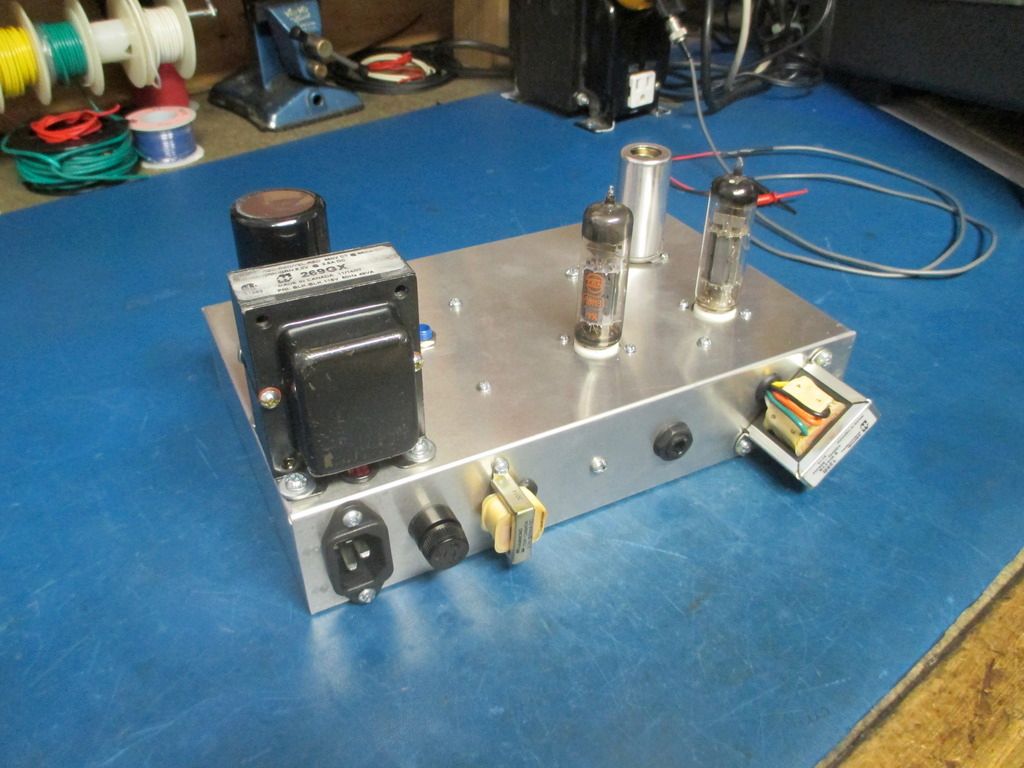 Somewhat busy under the hood: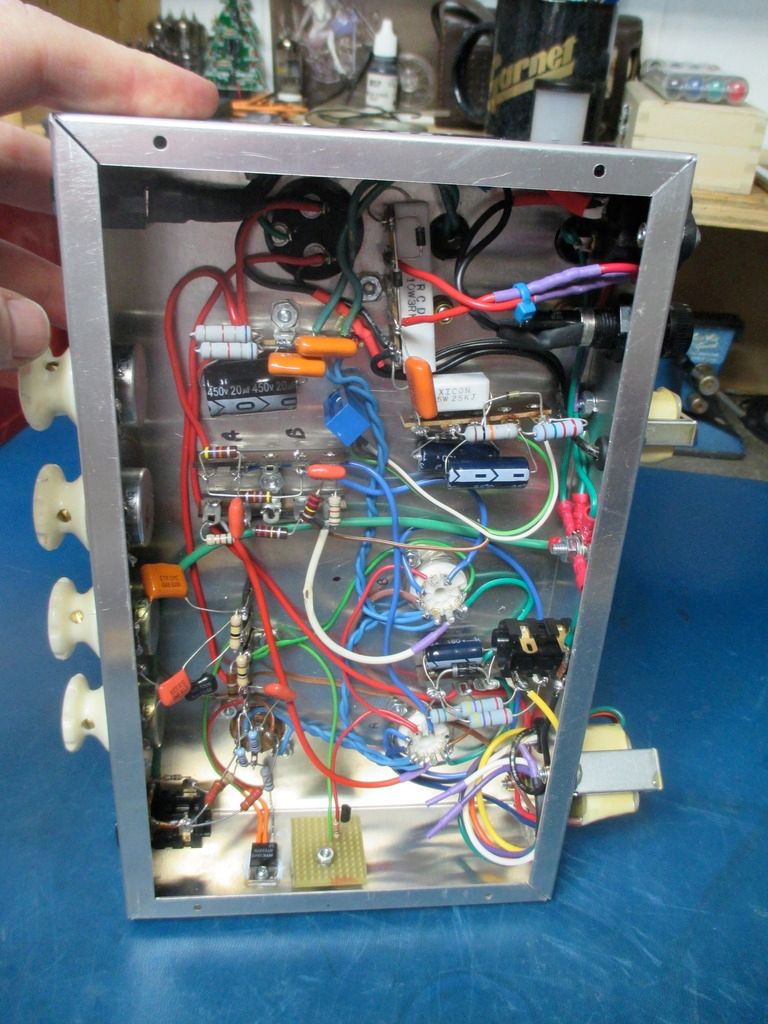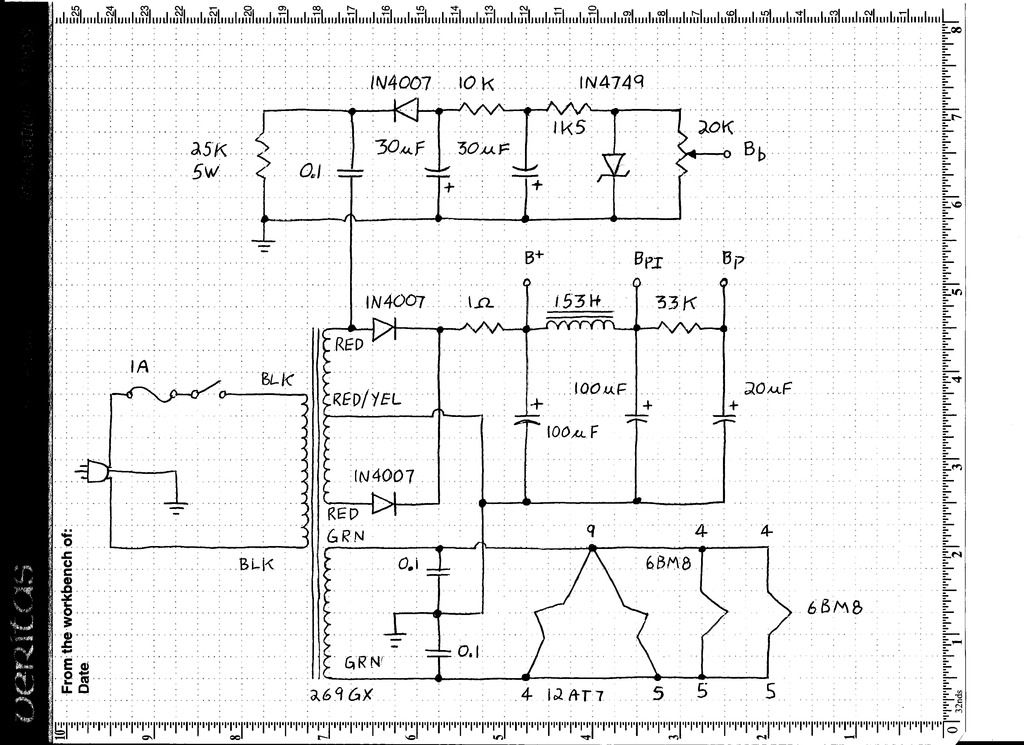 This was quite the learning experience for me, still, after all these years I find myself in trouble not understanding what I've done. When I first fired it up there was heavy distortion in every stage. Slowly I sorted out what was going on and ended up reducing the gains significantly. In this form it is still way too hot for what I want, which was a clean, clean guitar amp. What had me going was the bias voltage for the pentodes, I was used to working with 6L6 and KT88, which have a much higher bias voltage. 6BM8 come in at -11 volts which means that the phase invertor can only swing 22 volts max peak to peak. I had built a single ended 6BM8 amp that made 3 watts so I expected this one would make around 12 watts. It don't. 4 watts is as much as I can get out of it. The output transformer has lots of taps to customize impedance so I tried them all and maxed out at 4 watts into a 10 ohm resistor. The challenge now is to figure out why it's not making more power.
Don