It's been a long time since I posted anything here, I had gone over to the dark side and was building solid state devices for the past year or so. A few months ago a friend brought me a Pignose guitar amp to fix; it was a cute little solid state combo with a little plastic pig's nose for a volume control. It did not turn out to be worth fixing but it gave me an idea: how small a tube guitar amp could I build? After several months of mulling it over I came up with an idea. Here is the final product: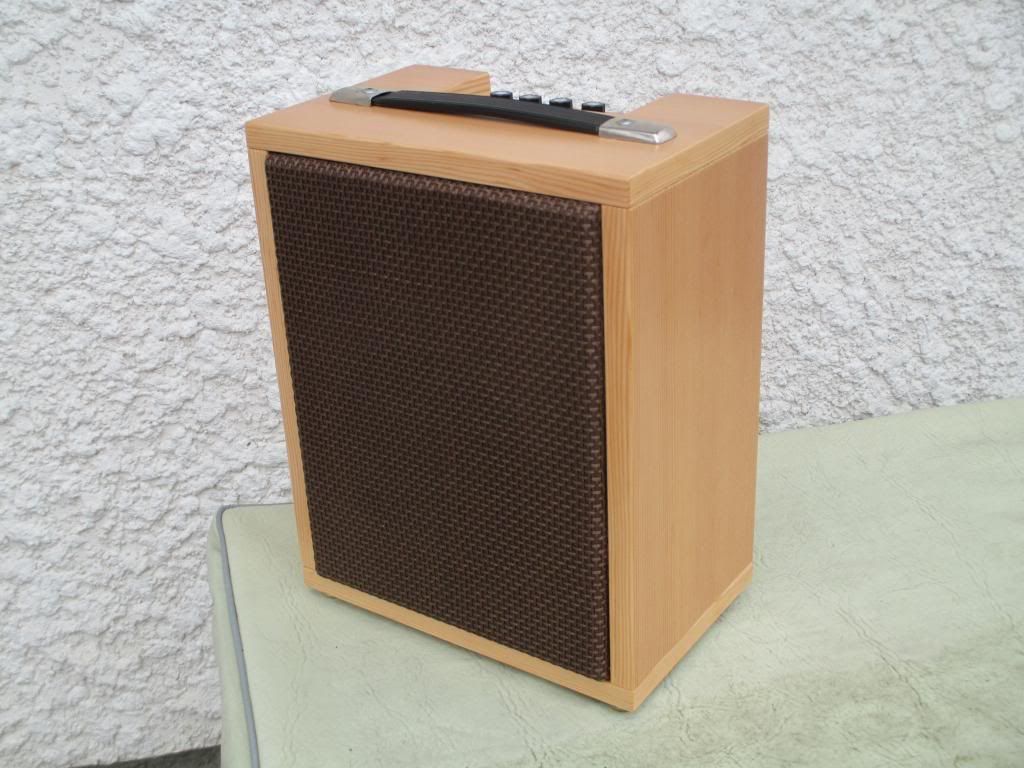 The box ends up 12 inches wide, 7 inches deep and 16 inches tall. Once it was all built, I thought of several ways to make it smaller, maybe MarkII.
So here is the chassis: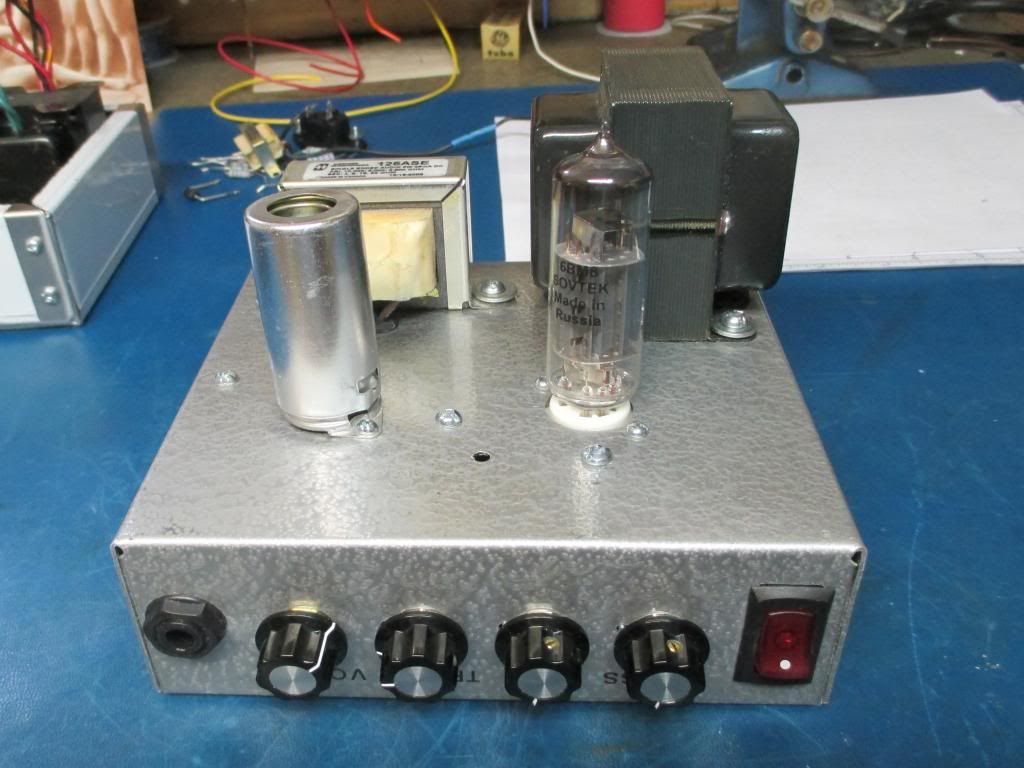 I took a Hammond 6 x 10 x 2 and cut it down to 6 x 6. A number of years ago I started a contest here to see who could build the smallest stereo amp, I won but I was never satisfied with the result so I scavenged the transformers and tubes from that amp to build this one.
Here is the schematic: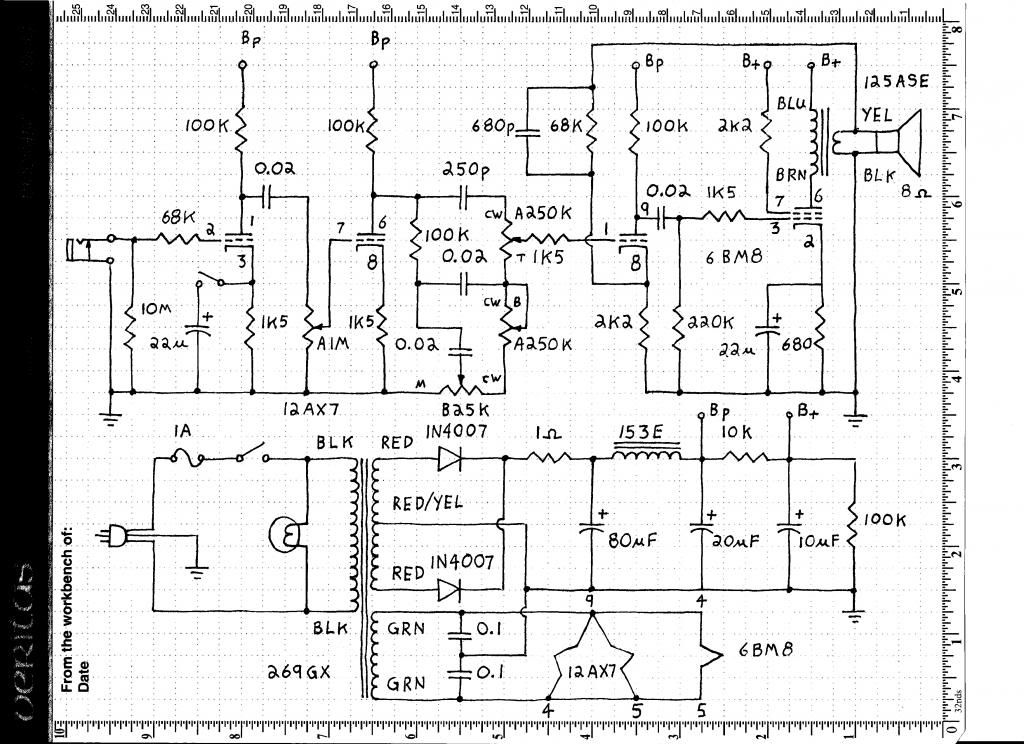 What you see is the result of many hours on the bench solving problems; it had 2 nasty oscillations and the tone controls did not work as expected. I got it all worked out and mounted it in the box. One of the most challenging problems was that with a resistor on the output, it worked beautifully, but when I hooked up a speaker it would oscillate around 15 KHz, very nasty!
I put an 8 inch speaker in from Warehouse speakers
http://wgs4.com/g8c
and took it to a guitar player I know who has a recording studio
http://www.bedsidestudios.com/photos.html
. He put it thru its paces and we discovered some things about it: There is no clean mode, it is all THD all the time. At first we were not happy with the sound with the volume at 11 (10 with pull gain to make 11) the amp kind of folded in on itself. Yuck. I was pretty discouraged at this point but he suggested plugging in a different speaker so what the hell, we plugged it into a Marshal 4 x 12. Holy shit! The little amp came alive, Lenny liked it so much he bought the chassis from me and will build a little box for it and use it as a studio amp. It is perfect for that as it makes a unique sound and is only 6 watts so it is not too loud. I will build a second one but this time buy an even smaller power transformer and see if I can get it down to 3 watts, maybe that will make the small speaker sound better.
I think for my next trick I will build an amp with 2 6BM8 in push pull. I have a couple of transformers and a 10 inch Celestion that might do the trick.
Don