A virtually unknown octal power pentode, looks very usable in SE or PP amp designs.
26V 300 mA filament. Inner workings consist of two paralleled pentodes.
Somewhat similar to type 5932, except for the filament voltage / current requirements.
5932 is more like a ruggedized 6L6WGA. These tubes are NOT "plinkers" too much
And... 26E6WG are still a bargain, several different lots of 26E6WGs on the e-place, for well under $5 each.
The first batch of ten were $41 incl shipping, the second batch of ten was $36 from the same vendor.
From some initial experimentation, these strange little toobes seem to behave like a mini-6L6, within their limitations.
The innards are vaguely similar to two paralleled 25L6 assemblies, inside the stubby little envelopes.
https://frank.pocnet.net/sheets/127/2/26E6WG.pdf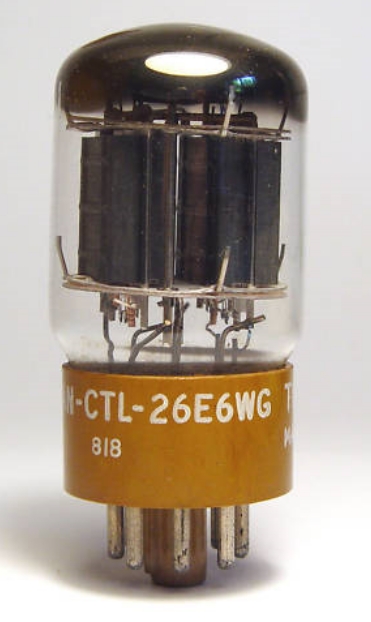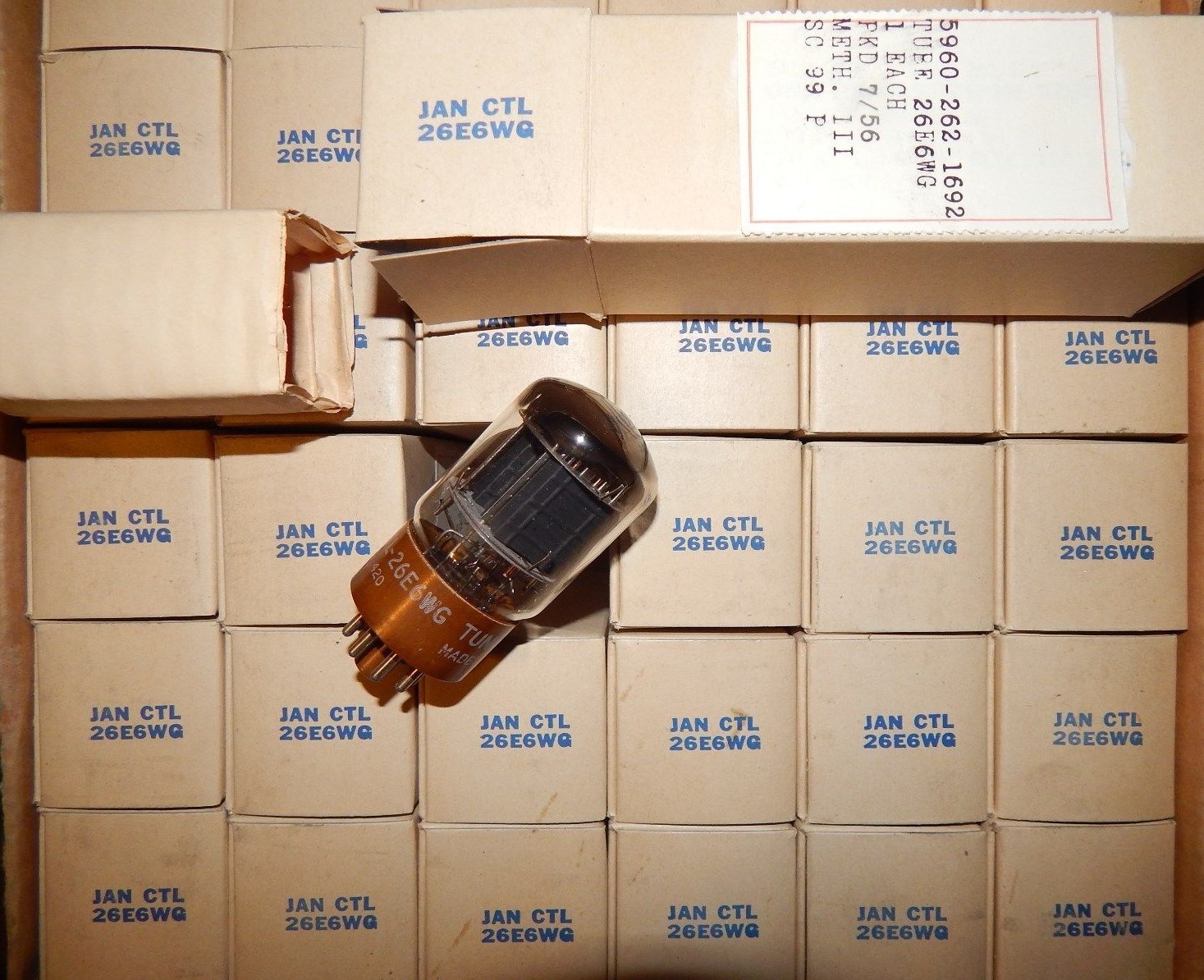 5932:
https://frank.pocnet.net/sheets/137/5/5932.pdf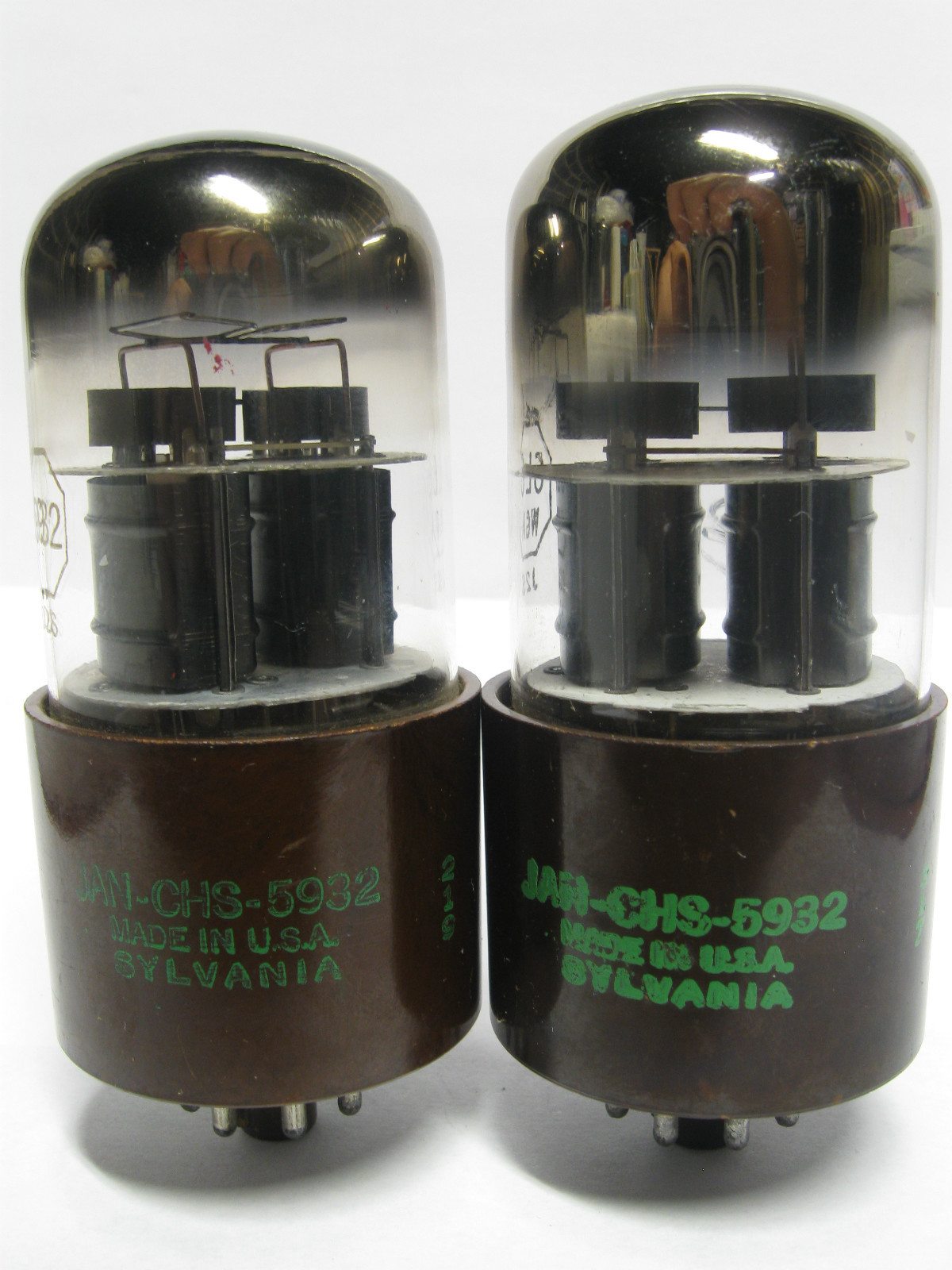 Back to "plinking", The 6111 and 6111WA, subminiature twin triodes for those who need to operate at 60,000 feet
https://frank.pocnet.net/sheets/079/6/6111.pdf