Seduction phono stage with lots of red LEDs
Posted:
Thu Feb 12, 2009 9:10 am
Here is a peek under the hood of a Bottlehead "Seduction" 6DJ8 based phono stage, with LED cathode "resistors" and C4S plate loads. Photo is fromWardsweb's site: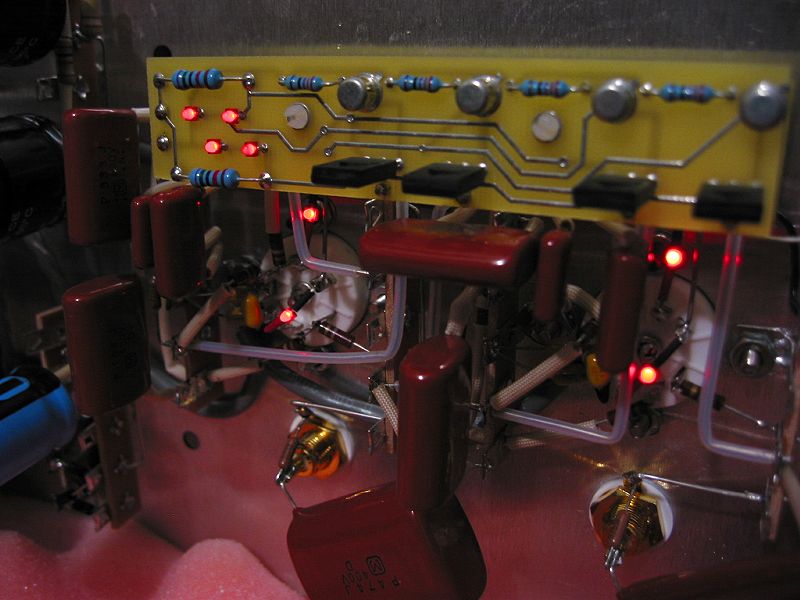 LEDs are all HLMP6000s. The C4S replaces the four original 18K, 1W plate resistors . B+ is 150 to 160VDC, unregulated.
/ed B