So I have 2 issues....
1 that i don't have UL taps on the output trannies :) Old magnavox power/output trannies.
I plan to pull her apart and do the below mod..
Easiest would be to just hook up the plates as normal in the schematic and solder two 1W, 100 ohm resistors between pins 7 and 9 on V2 and V3. Also omit R9, R10, C5, and C6 (i.e. zero feedback in triode mode).
My 6.3V supply doesn't have a CT on it, but I assume this is ok since it will not be used w/no feedback?
2. My power tranny is sitting at 540 VCT but I used a bit higher resistance choke ~90 ohms to compensate more or less. My question is I am seeing 360V at J6. Is this because the above condition has the power supply unloaded or do I need to triple check the board when I pull it out and go through my wiring again?
Here is how it will look once I pull it out fix it and shove it all back together....man I am never trying to use that small of a chassis again. It looked like a good idea in the planning phase.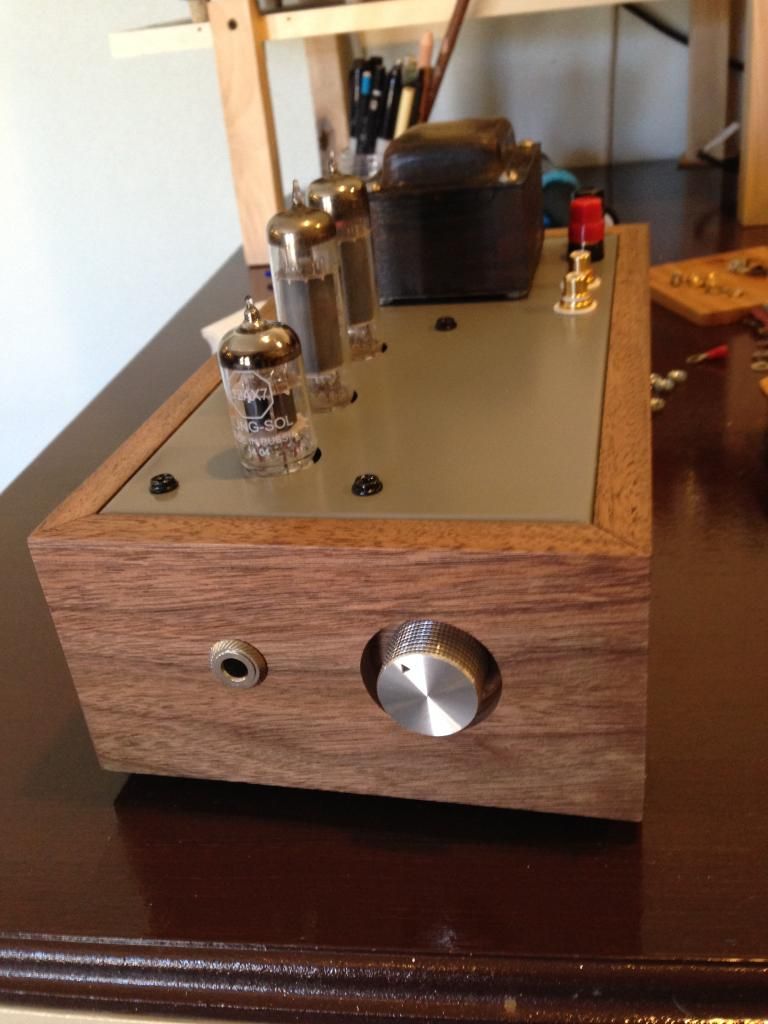 J