I'm planning out an Eiclone build and wanted to get opinions to see if this current layout is feasible. Just wanted to try and make it look nice and minimize flux interactions. Total size is currently 16 wide by 9 deep.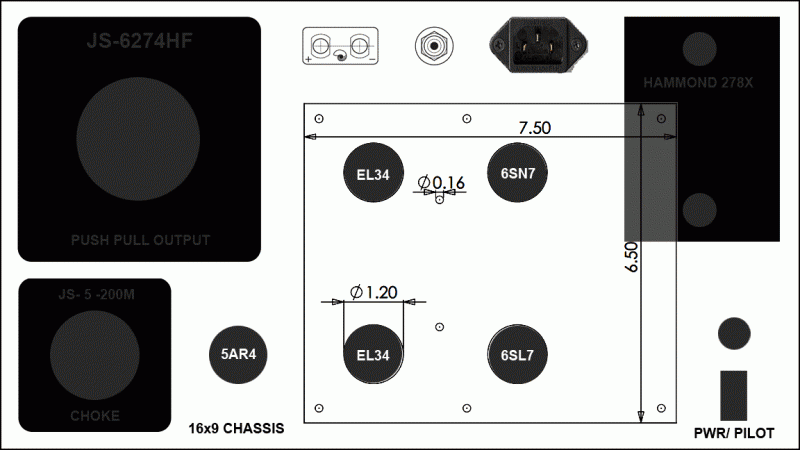 Output and choke are made by James (Jianshin), and the power transformer is the slightly beefier Hammond for tube rectification. Let me know what you guys think.
Also, let me know if there are any recommendations for a filtered IEC inlet (preferably with built in fuse). Also, anyone try any old school oiler caps in this build? Cheers!