D'oh !!!!!!!!! Yellow_Light_Colorz_PDT_09 Yellow_Light_Colorz_PDT_02 These are Karlsons, from around 50 years go....
I recently got a pair of these speaker cabs just for the effort of lugging them home. If my memory serves me well, these were from a Popular Electronics project design over forty years ago. THey originally contained some Utah "Celesta" 12 inch "full range" speakers that sounded like crap,
but I figure that these cabs can be re-loaded with newer better FR speakers like the coaxials from Eminence or PAudio, or just stuff some vintage Altec 12 inch 414A woofers in them and use them with some Vintage ALtec 800 Hz compression horns and crossovers.
The Utahs look physically OK, but I'm sure that they are just plain "tired" after some 40-odd years of use and storage.
Does anyone here remember what this cabinet design was called?
The speaker was mounted on an internal angled baffle, and the top part of this has long slots cut in it to act as some form of bass reflex design. The front of the cabs have a board, with an "exponential horn" shaped cutout, with the narrow end pointed up.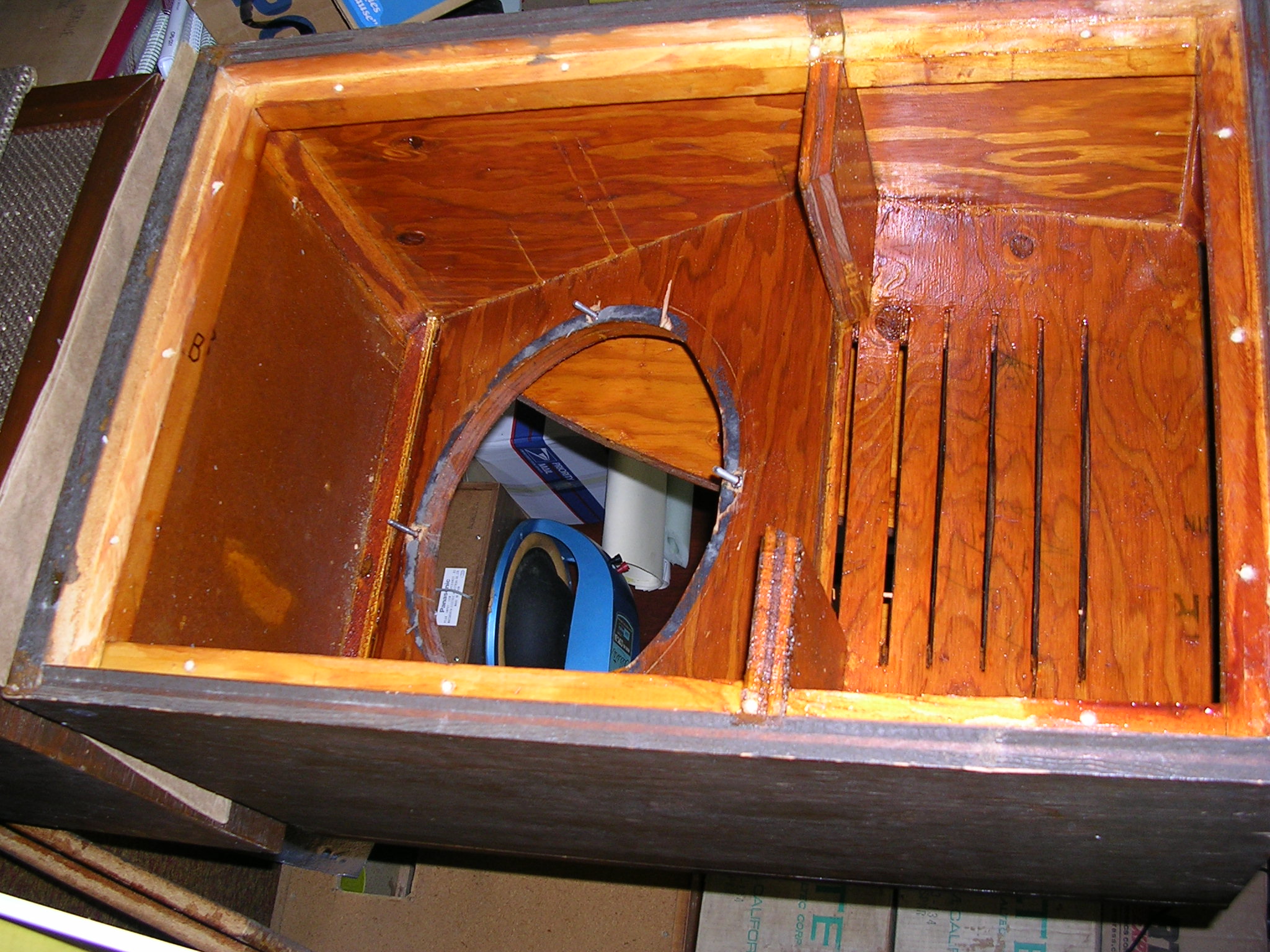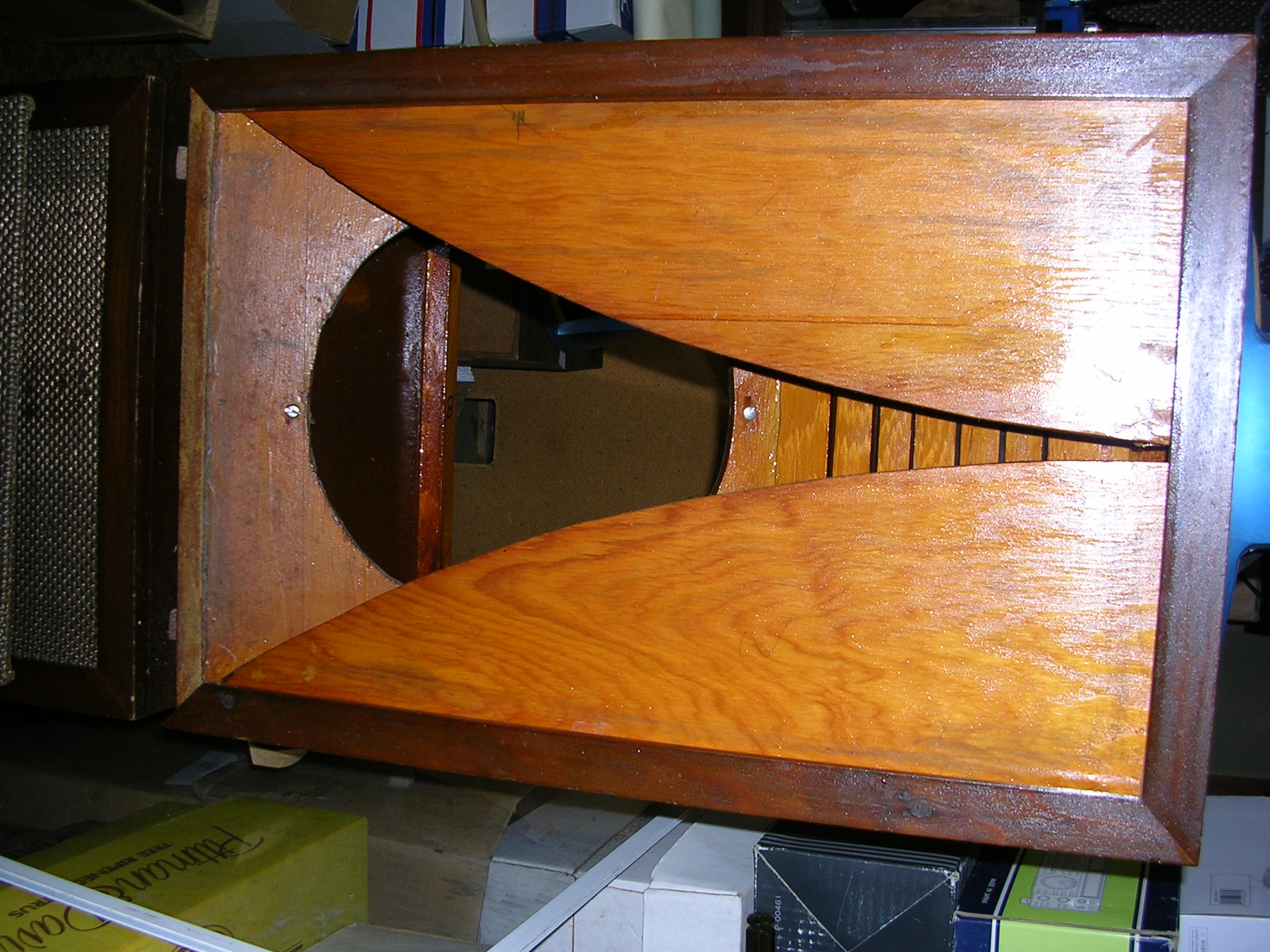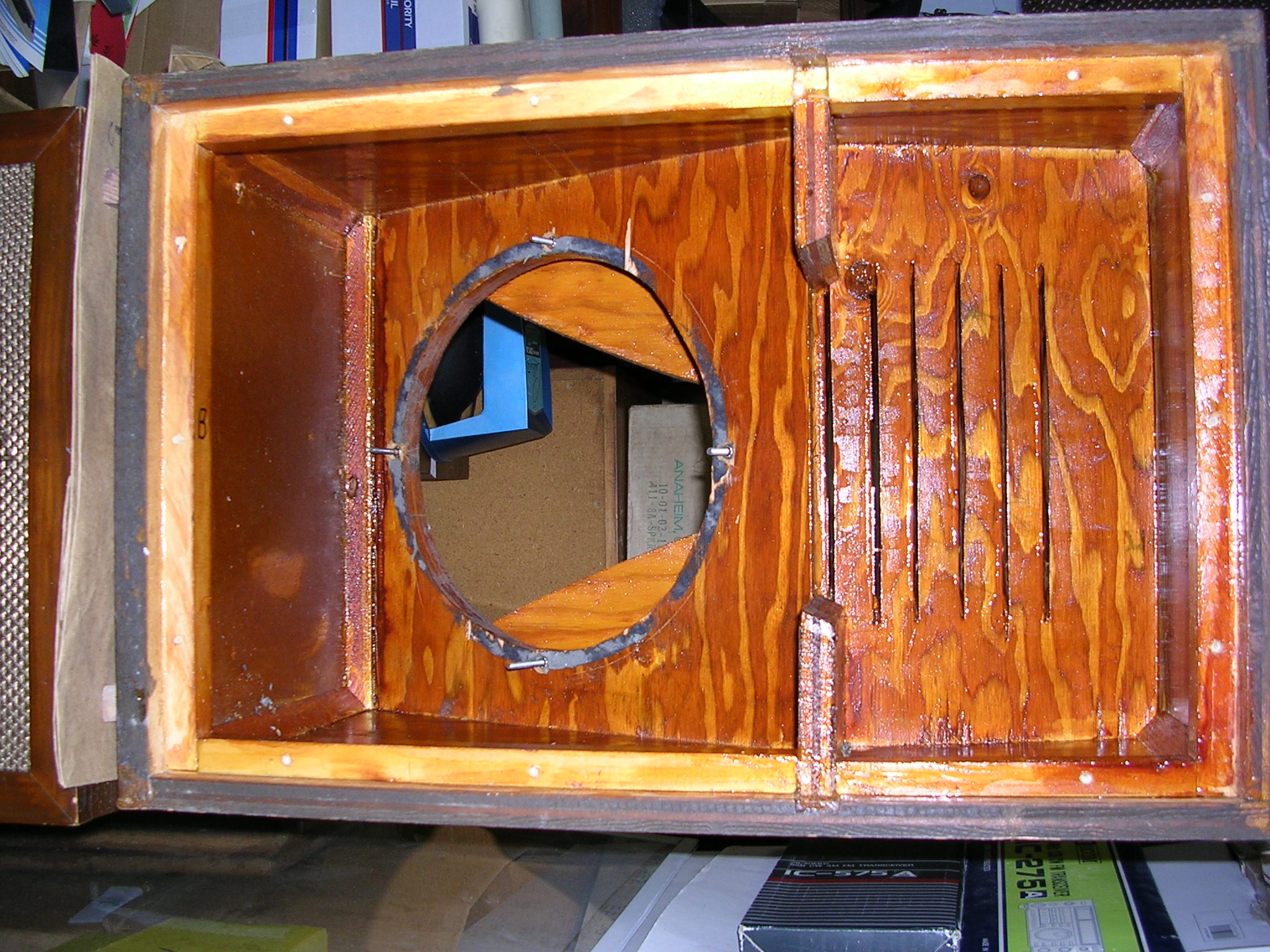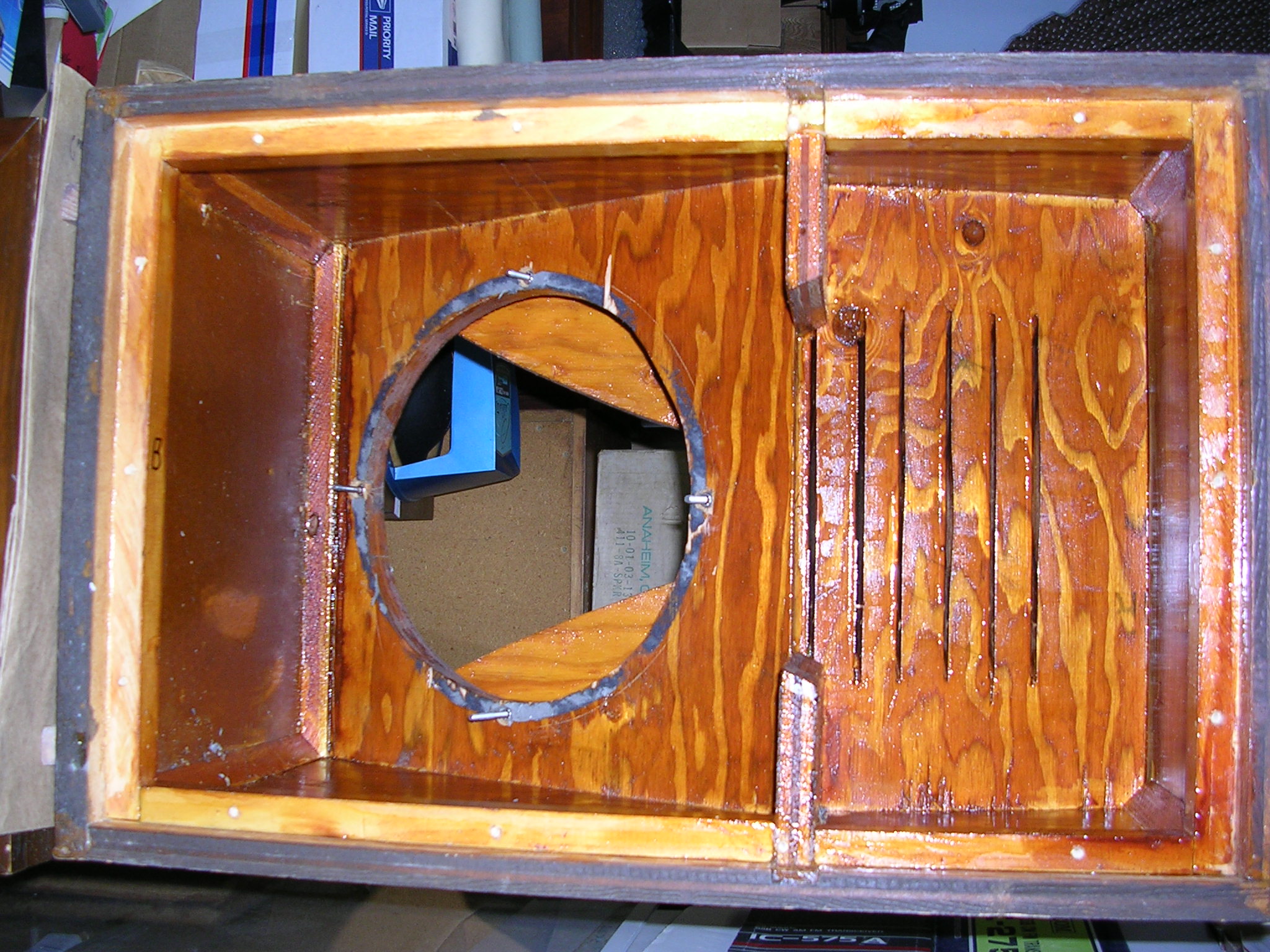 The wood is 3/4 inch plywood, and the inside surfaces are coated with some sort of hard resin or very thick varnish, and there was no sound absorbent material inside.
/ed B in NH