I've finished a build for a set of Dynaco mkIIIs using the SDS Labs cap board and the Triode Electronics board (I know, I know, I kinda just wanted a one stop shop for all the pieces, I've bought three boards from Shannon so far so I'm still a DIYTuber
Anyway, I followed all the directions as accurately as possible, checked all the resistors on the meter before installing, re-walked through all the steps 3-4 times, but they just don't work. Once power is applied, the tubes warm up, and after about 10 seconds a sputtering sound goes to the speaker (loud, then nothing, then loud, then nothing). Both amps do exactly the same thing. I've tried new driver tubes and Chad and I have been going back and forth at Triode but no luck.
I was hoping someone here familiar with the mkIII might be able to take a look and see if something sticks out to them.
Many thanks in advance, I'm really at a loss.
Initial Top-down photo before the ground wires on the SDS board and the front light were wired up.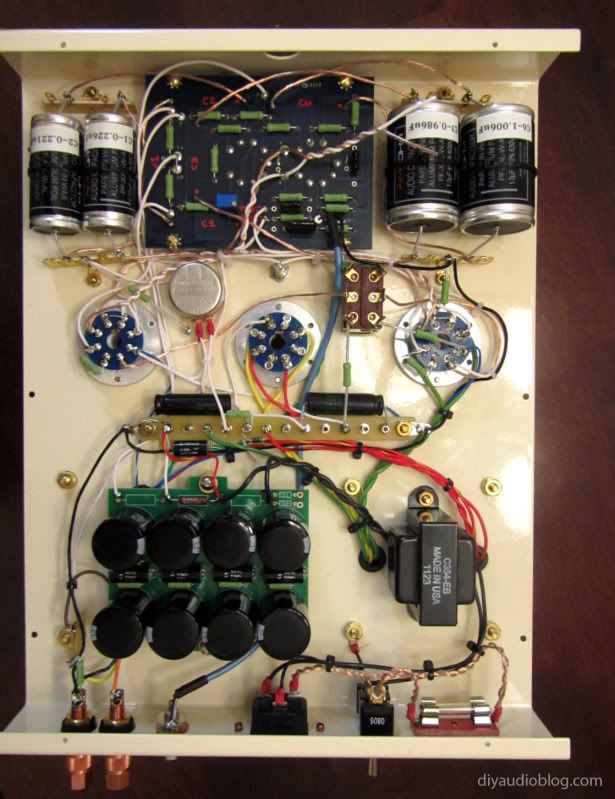 Amp 1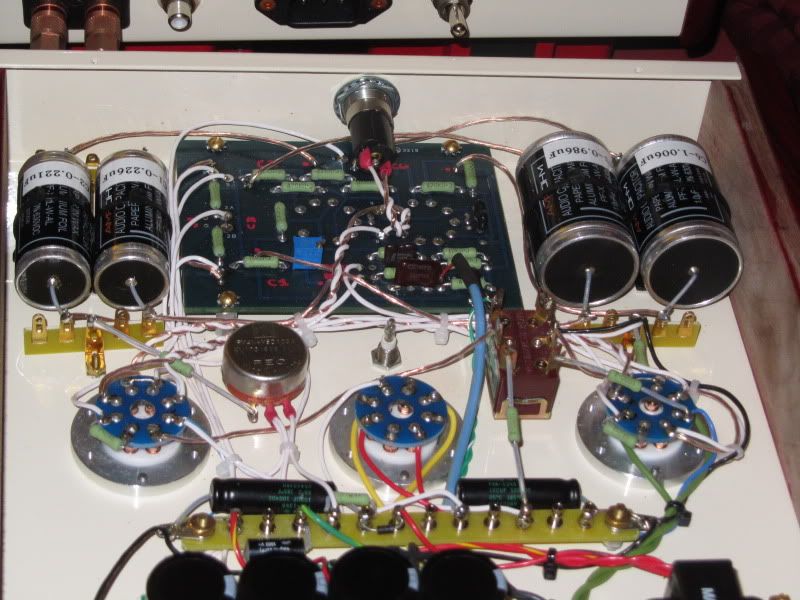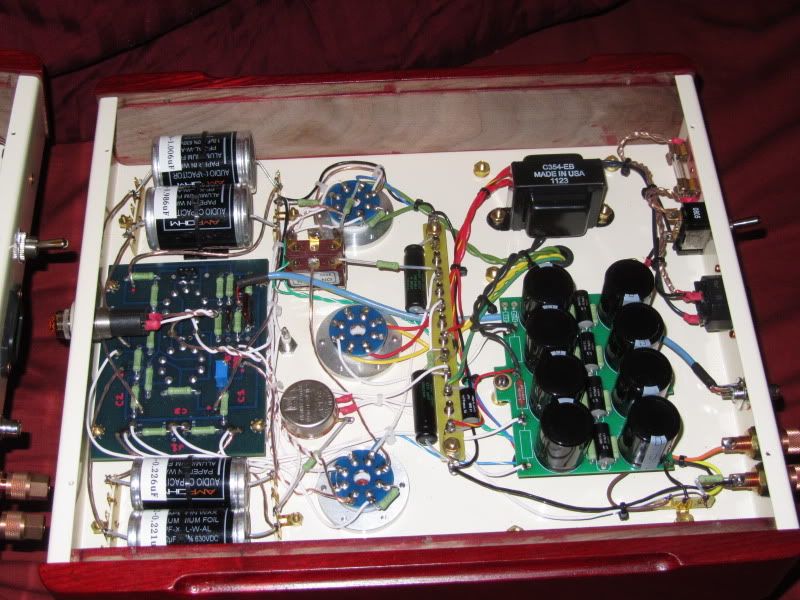 Amp 2