It's been *ten years* since I first released my PCB version of the classic Dynaco ST35 tube amp. Where has all the time gone?
What's New:
- Zener power tube biasing mod available (greatly reduces self biasing losses)
- Screen and grid stoppers on the EL84s (big help for the EFB modders)
- Updated Front Panel Express top plates using the Dynaco-type trannies and Edcors
- Full revision to the parts lists and manual
What's the Same:
- The sweet, 3D EL84 push-pull sound is unchanged
- The dimensions of the board are the same, so you can replace a Rev C or Rev D build easily as a drop-in replacement
Manual:
diytube ST35 Rev E manual (with schematics, parts list & cut-n-paste BOM)
Frontpanels:
http://www.diytube.com/st35/frontpanels.zip
Uses Front Panels Express 4.2 software. There are four panels - the two with outlines are only to make sure there is room for everything. One uses the Dynaco trannies and one uses Edcors.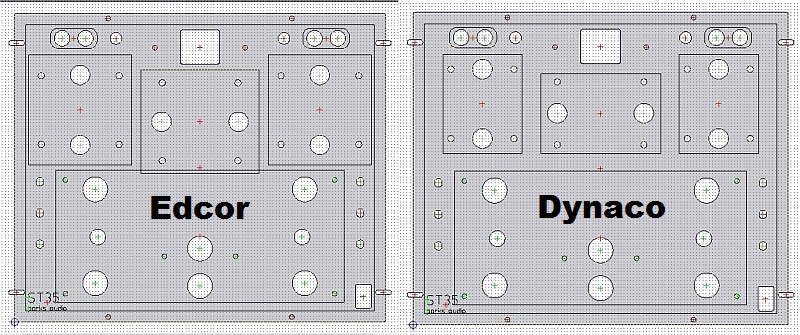 Mods:
Tube Rectifier Changes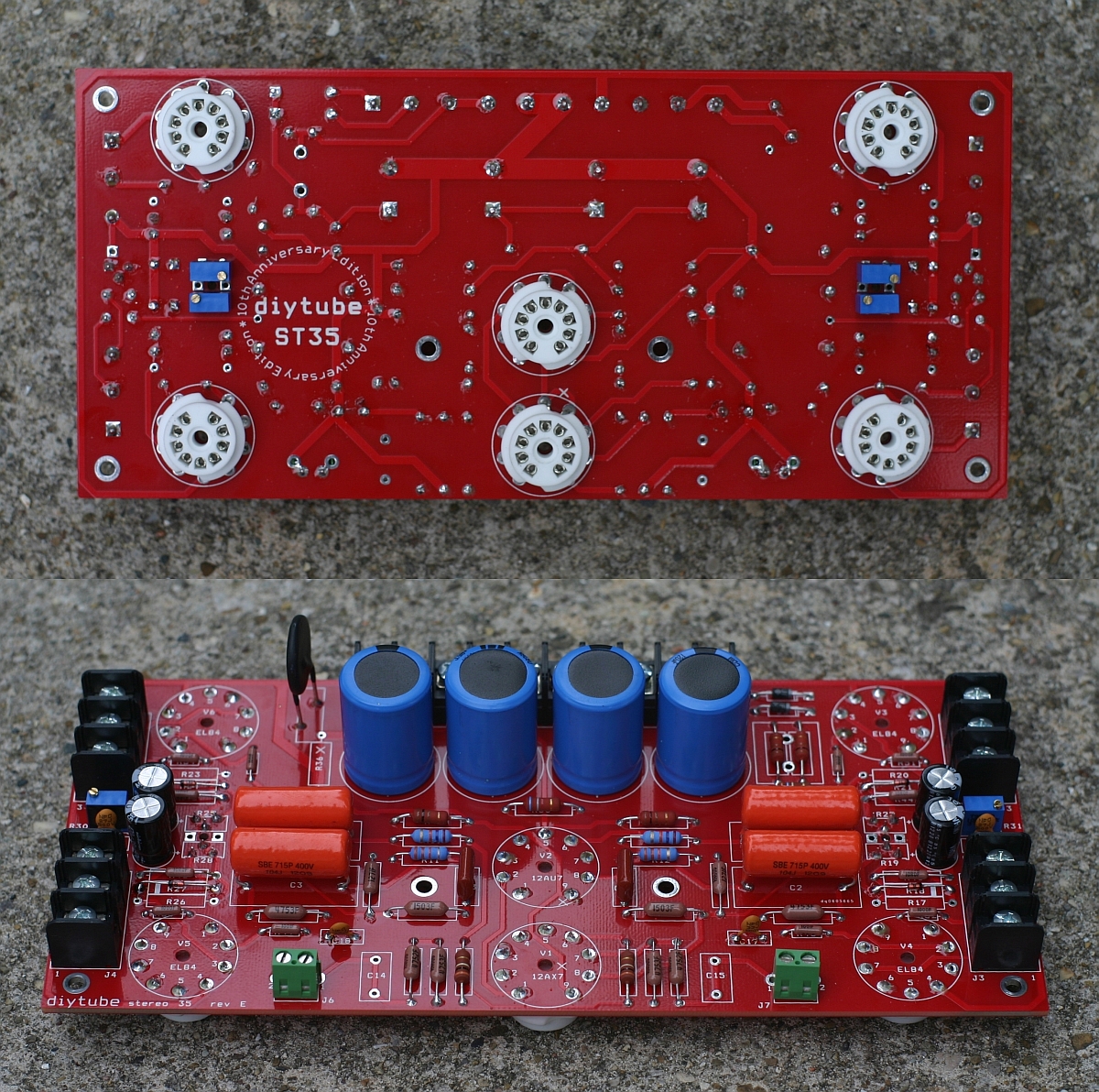 Rev History:
8/12/13 - Released Rev E.